There's always something going on with Charleston AMA. From our monthly luncheons and annual awards program to our casual socials and coffee talks, you'll find plenty of ways to connect with other marketing professionals in the Charleston region. Monthly luncheons are the first Thursday of each month at the Harbor Breeze Restaurant, 176 Patriots Point Road in Mount Pleasant.
2015 Upcoming Events
February Signature Luncheon: Making the Connection – Speed Networking!
Join us on Thursday, February 5th from 12:00 – 1:30 p.m. for our Monthly Signature Luncheon.
People like to do business with people they know. Let them get to know you! Meet all of your fellow Charleston AMA business professionals at our annual Speed Networking event. Bring lots of business cards!!
This month's meeting allows you to exchange business cards and educate potential clients about your goods and services while building relationships and growing your company. Our networking opportunities provide our members with the perfect venue to make important contacts and get maximum exposure.
 Ready to get connected? JOIN US on February 5th 2015!
DON'T FORGET! Door price for luncheons will go up by $5.00 so register early!
When: Thursday, February 5, Noon–1:30 p.m.
Fee for the event: Member $20/$25 at the door | Non-member $30/$35 at the door
Student $20/$25 at the door.
Please remember to register for the January luncheon no later than Wednesday, February 5th.
Charleston AMA 2015 Spark! Awards
The Charleston Chapter of the American Marketing Association (AMA) will host the 2015 Spark! Awards from 6-8 p.m. Thursday, March 11th at Rue De Jean, 39 John St.
CAMA will announce winners the Spark! Winners who have shown exceptional creative, communication and marketing campaigns and skills over the past year and will honor the 2015 Marketer of the Year.
Tickets are $25 for members and $35 for non-members; purchase online.
This event is a unique celebration and inside look at the best and brightest marketers and their measured success during the previous year. The AMA Spark! Awards recognizes individuals and companies that have developed and implemented measurably effective creative marketing campaigns while also honoring a Marketer of the Year, one individual who has exhibited exceptional initiative in his or her marketing specialty during the past year.
Event attendees will have the opportunity to see award-winning marketing campaigns, hear from the innovators that create and execute them and enjoy drinks and hors d'oeuvres.
Thank you to our event sponsor: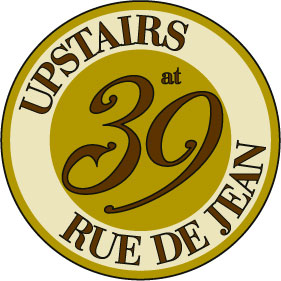 For additional information or questions contact: awards@charlestonama.org.
2015 Previous Events
Check out all the fun we've had this past year! 
January Signature Luncheon: Getting Hairy with Social Media featuring Eric Bandholz, founder of Beardbrand in Austin, Texas.
2014 Previous Events
February Signature Luncheon: Social capital, Steve Jobs and Steve Spurrier, and  DIG SOUTH featuring festival founder Stanfield Gray.
February 26 Coffee Talk – Event Marketing: Coffee Talk is a series of morning meetings to encourage networking and provide an informal discussion on marketing strategies and best practices across a variety of industries.
March Signature Luncheon: Facebook marketing for businesses with Brian Carter.
March 20 – 2014 Spark! Awards: The Charleston Chapter of the American Marketing Association (AMA) hosted the 2014 Spark! Awards. CAMA announced winners for "Best in Class" marketing campaigns over the past year and honor the 2013 Marketer of the Year. See a full list of winners. 
April Signature Luncheon: The one thing you need to make your marketing work: Content, featuring CHARLIE publisher Caroline Nuttall.
May Signature Luncheon: Jennifer Sutton, Strategist, Integrator, Dot-Connector (and Chief Illuminator) at BRIGHT+CO. She discussed how great marketing starts with the understanding of how to engage and persuade audiences to move, feel and act. And it starts with the study of people, especially on how media is consumed across the different generations. She provided a macro level overview on the differences among the five generations – Silent, Baby Boomer, GenX, GenY and GenZ, and discuss ways to craft messages that sell.
June Signature Luncheon: Ryan Eleuteri, president of the Charleston Beverage Company, spoke about launching the company and Charleston Mix Bloody Mary in 2011, leaving a seven-year career with Hendrick Automotive. He shared the evolution from the original branding to bringing outside creative partners on board to fully develop and execute brand identity in marketing, packaging and advertising.
2014 Marketing Bootcamp & Summer Social: Want to dig deeper into the different media of the marketing field? Take your education, expertise and membership further while networking with like-minded professionals at our annual Marketing Bootcamp. You will have the opportunity to choose 3 different 45-minute sessions to attend in a round table format. Each table will have a facilitator from the local marketing community that will lead a discussion. Thank you to Holy City Hospitality for hosting this event! 
AUGUST Signature Luncheon: Is TV Advertising Right for You? Join us for a panel discussion about TV advertising and the advantages and disadvantages for small businesses. Is TV too expensive? It might not be as expensive as you think. Get insight on some of the best ways to market with TV advertising.
September Signature Luncheon: Charleston Animal Society – A Non-profit Branding Success. Charleston Animal Society has been a smashing non-profit branding success in Charleston. How? FOCUS. In collaboration with Dan Krosse, DPK Media Solutions, the CAS begang to focus their message and develop creative ways to share it with the community. Strategies have involved a new website, video, pursuing key awards and certifications, in-house TV, direct mail, more robust fundraising, updated newsletter, more modern annual report, and the launch of a new magazine, "Carolina Tails."
Coffee Talk: Networking, coffee from Coastal Coffee Roasters & breakfast from Virginia's on King at LLF Local Works on September 24th. Registration and networking begins at 7:45am with the agenda to begin at 8am. Misty Lister, Marketing & Communications Director for Lowcountry Local First will be give us the downlow on marketing locally and how LLF and Local Works can help.
October Signature Luncheon: Pay Per Click Advertising & Paid Lead Generation Strategies by BoomTown: Is PPC right for you? Would you like to try Paid Social Media Marketing out for your business, but just don't know where to start? Pay Per Click and Paid Social Media Marketing are two of the most effective media for driving direct response ROI online. But, while they're both readily accessible and the barrier to entry is rather low, they also can eat up a small business budget very quickly.  Our speaker Rivers Pearce is the director of digital strategy for BoomTown, an online real estate platform based in Charleston. Rivers has over eight years of experience in the online marketing and advertising space, working with numerous Fortune 500 companies across the e-commerce, travel and real estate verticals. Thank You to our event sponsor this month The Cassina Group!!
3rd Annual Brew & Chew: Join Charleston AMA for the 2014 Brew & Chew. This years event will feature sampling opportunities of 170 brews on tap at Craft Conundrum, light hors d'oeuvres from Good Food Catering, networking with Charleston's best marketing professionals through AMA and live music.
November Signature Luncheon: Mobile Apps! Do you need one? Get Perspectives: Mobile App Development is one of the fastest growing tech fields in the online industry. Having a mobile app for your business can help build brand awareness, create customer loyalty and boost your sales, but it can be expensive and tricky if you do not have the proper guidance. We are excited to have Ben Cash, Founder of BlueKey, Inc. and Keith Simmons, President of Traveler Communications Group, share their perspectives on Mobile App Development from both the Developer and the Client side of the equation. Thank you to our event sponsor this month Paid2Save!
REmarketing Coffee Talk for Real Estate Professionals: How to Win Clients and Influence Consumers :: Reaching your Target Audience Through Personas.
December Signature Luncheon: Leverage Charleston's Marketing Success: From the flood waters of Hurricane Hugo to being ranked the No. 1 city in the United States by Condé Nast Traveler, Charleston is certainly an enormous success story. The Charleston Area Convention & Visitor's Bureau has been an integral part of marketing Charleston. The Charleston AMA welcomes Catherine Dority, director of marketing at the CVB, to talk about its role in Charleston's rise to the top of the world's vacation destinations. What strategic objectives were set? How were they accomplished and measured? Most importantly, learn how your business or organization can leverage Charleston's current success in your own marketing efforts.
2013 Previous Events
Thank you to the incredible speakers we had in 2013! 
January Signature Luncheon: Annual Speed Networking Luncheon
February Signature Luncheon: Multichannel Marketing – Connecting with the New Channels featuring Thom Robbins, chief evangelist for Kentico Software.
March Signature Luncheon
: Horses, Hirstute Dogs & Digital High Treason: Why Thomas Jefferson Would've Founded DIG SOUTH featuring Stanfield Gray, founder and executive producer of the Charleston-based 
DIG SOUTH
 Interactive Festival, the first and only event celebrating the Southeastern digital economy.
April Signature Luncheon
: Reinvention with TEDxCharleston featuring Edith Howle, curator/founder and Igor Jocic, co-chair marketing and branding for 
TEDxCharleston
. They shared how the term "reinvent" became the perfect theme for the inaugural TEDxCharleston event.
AMA Happy Hour at The Alley: It was networking and bowling in April for our spring happy hour.
May Signature Luncheon: The Future of Social Media Marketing: Understanding Social Media's Influence on Consumers featuring Scott Brandon, CEO and president of The Brandon Agency and a marketer with more than 20 years of experience and added social media to the marketing mix in 2007. 
June Signature Luncheon: The Power of Video and YouTube with Melissa Whetzel, director of media relations and video services at the College of Charleston. She oversees a team of three videographers whose videos have netted nearly 1 million video views on the College's YouTube channel. Strategically using YouTube's analytics and optimization tactics, the team has helped achieve institutional goals, including internationalization and recruitment.
July – Marketing Bootcamp & Summer Social — Take your education, expertise and membership further while networking with like-minded professionals at our annual Marketing Bootcamp. You will have the opportunity to choose 3 different 60-minute sessions in a round table format. Each table will have a facilitator from the community that will be speaking on the below 8 topics.
September Signature Luncheon: How Crowdfunding Builds Brand Loyalists with John Osborne, founder and CEO of Charleston's own crowdfunding portal, fundingcharleston.com. Launched Feb 1, 2013, fundingcharleston.com is a local crowdfunding portal designed to connect entrepreneurs and community initiatives with capital from those most interested in their success. John will share how existing brands can actually get paid to build loyal customers using a crowdfunding campaign. Hear about both the science and psychology around running a successful campaign from the founder of a local platform.
October: Annual Brew & Chew at Craftsmen Kitchen and Taphouse. Join other Charleston area marketers for beer tastings, light appetizers, beer education from Holy City, prizes from the following sponsors: Garden and Gun, Charleston Mix, Bluekey, Holy City Brewery, HOOK, and networking.
November Signature Luncheon: Featured speaker was Teresa Coles, co-founder of CreateAthon: The Power of 24 Hours. Coles shared the story of how a community service idea from a local advertising agency grew into a national model for pro bono service in the marketing and communications industry.
December Signature Luncheon: Anne Jackson, annual fund manager of Crisis Ministries, shared tips on how to successfully market a nonprofit.
---
If you'd like to suggest a topic or speaker for one of our luncheons, please contact our programming committee.
If you'd like to host or sponsor an event, please contact Ted deLoach, director of sponsorship.