There's always something going on with Charleston AMA. From our monthly luncheons and annual awards program to our casual socials and coffee talks, you'll find plenty of ways to connect with other marketing professionals in the Charleston region. Monthly luncheons are the first Thursday of each month at the Harbor Breeze Restaurant, 176 Patriots Point Road in Mount Pleasant.
2015 Upcoming Events
March Signature Luncheon: 3 Marketing Trends to Watch in 2015
Join us on Thursday, March 5th from 12:00 – 1:30 p.m. for our Monthly Signature Luncheon.
Give your marketing plan a re-boot with these fresh ideas focused on print, social media and advertising.
Speakers: 
Don Oswalt of Nelson Printing will discuss the latest in augmented realty printing and how local businesses are using it to bring their printed products to life. Chris Zoeller from The Post and Courier will explain how businesses can use native advertising to tell their stories. Ashley Caldwell of The Modern Connection will share how marketers can incorporate Instagram into their efforts for a new take on social media marketing.
Ready to get the ideas flowing? JOIN US on March 5th 2015!
DON'T FORGET! Door price for luncheons will go up by $5.00 so register early!
When: Thursday, March 5, Noon–1:30 p.m.
Fee for the event: Member $20/$25 at the door | Non-member $30/$35 at the door
Student $20/$25 at the door.
Please remember to register for the March luncheon no later than Wednesday, March 4th.
Thank you to our Annual Sponsor!

Charleston AMA 2015 Spark! Awards
The Charleston Chapter of the American Marketing Association (AMA) will host the 2015 Spark! Awards from 6-8 p.m. Thursday, March 11th at Rue De Jean, 39 John St.
CAMA will announce winners the Spark! Winners who have shown exceptional creative, communication and marketing campaigns and skills over the past year and will honor the 2015 Marketer of the Year.
Tickets are $25 for members and $35 for non-members; purchase online.
This event is a unique celebration and inside look at the best and brightest marketers and their measured success during the previous year. The AMA Spark! Awards recognizes individuals and companies that have developed and implemented measurably effective creative marketing campaigns while also honoring a Marketer of the Year, one individual who has exhibited exceptional initiative in his or her marketing specialty during the past year.
Event attendees will have the opportunity to see award-winning marketing campaigns, hear from the innovators that create and execute them and enjoy drinks and hors d'oeuvres.
Thank you to our event sponsor: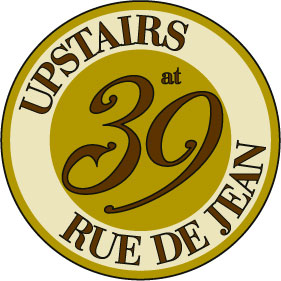 For additional information or questions contact: awards@charlestonama.org.
---
Refund policy: Because of our commitment to speakers, venues and other attendees, please review our refund policy. A full refund of your registration fee will be issued if we cancel an event. A full refund of your registration fee will be issued if you notify us by phone or email at least 3 business days before an event begins. No refunds will be issued on the day of an event, regardless of attendance.
---
If you'd like to suggest a topic or speaker for one of our luncheons, please contact our programming committee.
If you'd like to host or sponsor an event, please contact Ted deLoach, director of sponsorship.