There's always something going on with Charleston AMA. From our monthly luncheons and annual awards program to our casual socials and coffee talks, you'll find plenty of ways to connect with other marketing professionals in the Charleston region. Monthly luncheons are the first Thursday of each month at the Harbor Breeze Restaurant, 176 Patriots Point Road in Mount Pleasant.
2015 Upcoming Events
May Signature Luncheon – How To: Effective & Creative Brainstorm Sessions
Join us on Thursday, May 7th from 12:00 – 1:30 p.m. for our Monthly Signature Luncheon.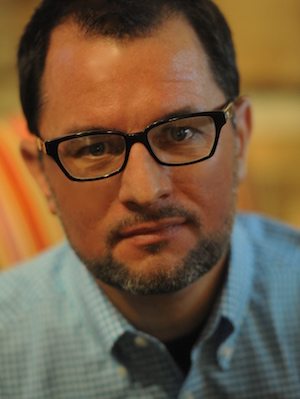 Revisit the lost (or never found) art and science of brainstorming. We'll delve into the Essentials for Effective Brainstorm Sessions and the 9 Best Tips for Creative Brainstorming. Brainstorm sessions can be one of the most effective ways to bring co-workers together for a common purpose, and can even be viewed as a form of team building. Your co-workers will be wowed by your savvy the next time you gather to generate ideas and end up with workable solutions.
Tim Earnhart is founder and CEO of Werkshop Branding. Tim brings 20+ years of professional branding, marketing and advertising experience to the table where he has developed and implemented countless branding initiatives and campaigns for clients around the country. As a brand-building expert, Tim is also a sought after speaker on the topics of branding, marketing, social media, consumer behavior, life passions, and perseverance.
Born in Bern, Switzerland and raised in Portland, Oregon, Tim now lives in Kentucky. In addition to Werkshop, he is also a partner in four other companies.
DON'T FORGET! Door price for luncheons will go up by $5.00 so register early!
When: Thursday, May 7, Noon–1:30 p.m.
Fee for the event: Member $20/$25 at the door | Non-member $30/$35 at the door
Student $20/$25 at the door.
Please remember to register for the May luncheon no later than Wednesday, May 6th.
Thank you to our Annual Sponsor!

Ride the AMA Wave Happy Hour
Join us on Wednesday, May 20th from 5:30-7:30 p.m. for our springtime happy hour!
Connect with other Charleston AMA members or just come learn more about our organization at this springtime happy hour with an island theme. You may just see a board member in a grass skirt and there's a rumor we'll be handing out Hawaiian leis. Ticket includes appetizers and one drink ticket.
This event is part of our Ride the AMA Wave Spring Membership Drive. Join by May 29 and save! During this spring membership drive, the new member fee of $30 is waived. Plus, you have the chance to win local prizes. There's never been a better time to put your professional development first! Head towww.jointheama.com | Promo Code: SPRING30
---
Refund policy: Because of our commitment to speakers, venues and other attendees, please review our refund policy. A full refund of your registration fee will be issued if we cancel an event. A full refund of your registration fee will be issued if you notify us by phone or email at least 3 business days before an event begins. No refunds will be issued on the day of an event, regardless of attendance.
---
If you'd like to suggest a topic or speaker for one of our luncheons, please contact our programming committee.
If you'd like to host or sponsor an event, please contact Ted deLoach, director of sponsorship.